Welcome to the Growth Mindset Library
I'm so glad you're here! Let's dive right in.
I put together this area to sift through the noise and compile some of the most useful and impactful resources I've found throughout my growth journey and the journey I've shared with other entrepreneurs! 
I wanted an easy way to help more people find simple tools to break down the mental barriers that cause us all stress and turmoil! [Let's ditch those!]
There's a large variety here so that you can CHOOSE what calls to you and what feels like what you need right NOW.
You can always come back at a later date to check out the rest 🙂
[With new items added all the time!]
Bring your subconscious patterns to the surface so you can face them head-on – it sounds scary, but I promise it's SO worth it!
Current gems to build your resilience, help you break down barriers and give you the tools to move forward with confidence.
Listen to powerful stories and lessons...
We as humans learn best from others who have been through similar challenges.

Find the evidence you need to break down barriers, through these great conversations.
Work on peeling back the layers of your emotional responses and behaviours that are ruled by your subconscious 
How your past traumas can get stuck in your unconscious and rule your everyday life and health – without your awareness
Find the root cause of what guides your life and become the driver, instead of the passenger, of your life path
Take a moment to reflect on your current perception of money
Warning: this episode might bring up some triggers [and that's a GOOD thing, work through them instead of running from them]
How you can start to embody your desired life and believe in yourself and so much more!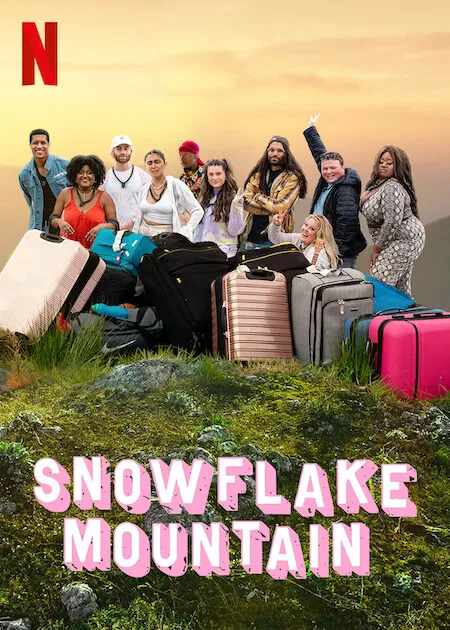 Watch growth mindset & mind resilience in action...
Want something easy to fast-track your growth mindset thinking?

Handle situations with a new approach, learn while you watch others under-go HUGE mindset changes.

I know it seems funny to watch this to "work on your mindset" but sometimes it really is this easy.

The lessons learned in this fun-to-watch show can be applied to many facets of everyday life.
21 Days of Mindfulness to live in the present + calibrate to a higher frequency...
Created by the wonderful Anthony, creator of Nature Of Mindfulness.

I am so very grateful he allowed me to share this with
you for FREE - Get started today!

This is a beautiful challenge for you that might just change your life forever.

Once you feel the inner changes, the outer will follow!
Manifest Abundance while you sleep...
A very simple way to clear your mind each night and feel the higher vibration that abundance brings.

This is a really good meditation that I found, that shifted my thinking on a deep level was called:

"Manifest Abundance while you sleep" by Happy Mind Meditation

Download Insight Timer for your phone or click to listen below
Follow Up with Yourself...
Journal prompts are a proven way to turn ideas, thoughts, and wants into actions and reality.
Try it yourself & start your brave new journey!
WRITE DOWN AND ASK YOURSELF:
What has brought me to find these resources & what lessons am I here to learn about myself?
How can I use this opportunity as a catalyst for a braver, less stressful future for myself and my business?
Why do I want to work on my mindset?
What fear comes up for me the most? How is that holding me back?
Am I adding value to my clients' lives?
Am I connecting with people or just "selling" to them?
Feeling called to reach new heights with your business but don't know where to start?
Please note: I am in no way affiliated with any of the above suggestions, I just believe they are a good addition to an open mind and a fulfilling life journey